About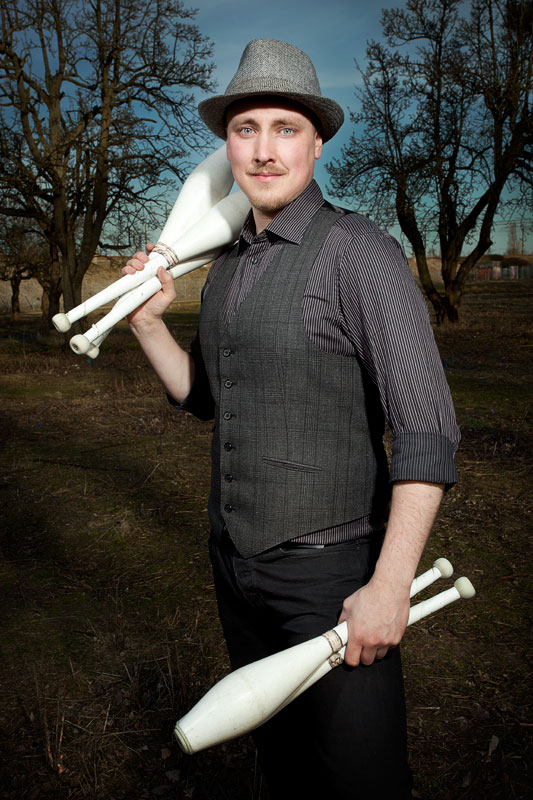 Svart Adam is a Swedish juggler based in Västerås, Sweden, and has been juggling since 2003. He started performing juggling and fire art in 2005 and has an education from the highly regarded circus school AFUK, Akademiet For Utæmmet Kreativitet, in Copenhagen. His juggling is a neo circus take on technical juggling and he manipulates up to 7 balls on stage blended together with impressive combination tricks.
He has performed his juggling in multiple countries in both pure circus shows and events as well as different specialized juggling happenings.
In 2007 he was one of the founding members of Gycklargruppen Mareld, a jesting group that travels around Sweden with medieval style jesting performances and fire shows. The group continues to be well-booked and is well-known among both other performers and organizers in the Swedish medieval scene.
Svart Adam is also the chairman for the Swedish Jugglers Association since 2013.